Posted on 21st October 2019
I have another two workshops organised before the end of 2019.
They are both for Christmas themed cushions: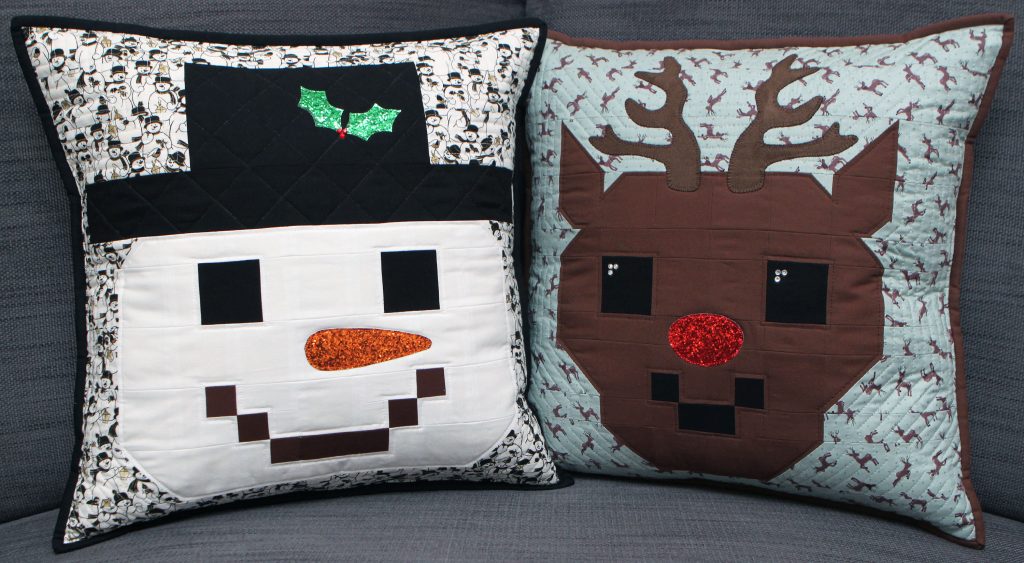 The Snowman Cushion Workshop will take place on Tuesday 5th November and the Reindeer Cushion Workshop will take place on Tuesday 26th November. More details for both workshops and how to book a place can be found on the Workshops page.
Both cushions are approx. 19″ sqaure and would look great next to the Christmas Tree cushion that a few of you made back in July.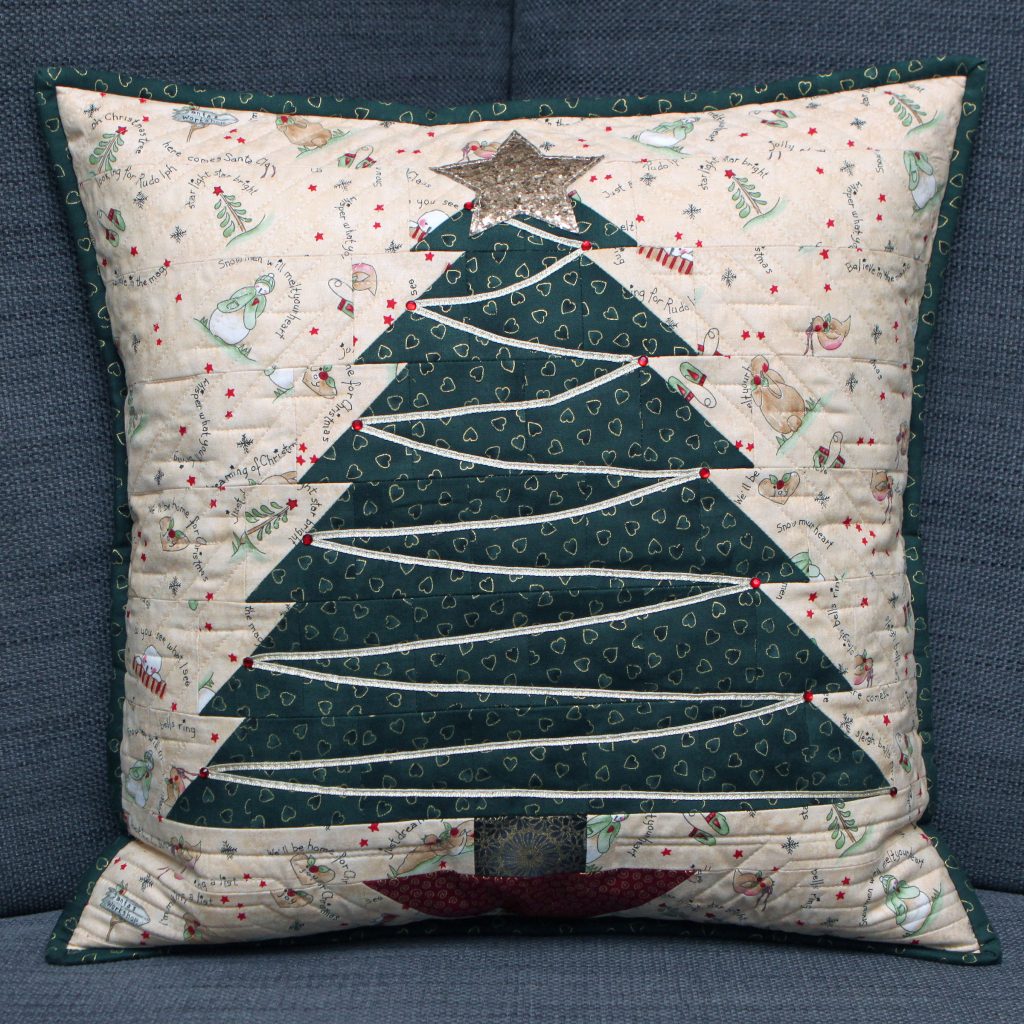 We made the Christmas Tree cushion at the 'Christmas in July' workshop that took place on one of the warmest days of 2019!
If cushion covers aren't to your liking, you could make the blocks into a table runner to decorate your festive table.