Over the 2020 – 2021 winter session, I had planned to make a Medallion Sampler Quilt with the quilters at my patchwork and quilting classes.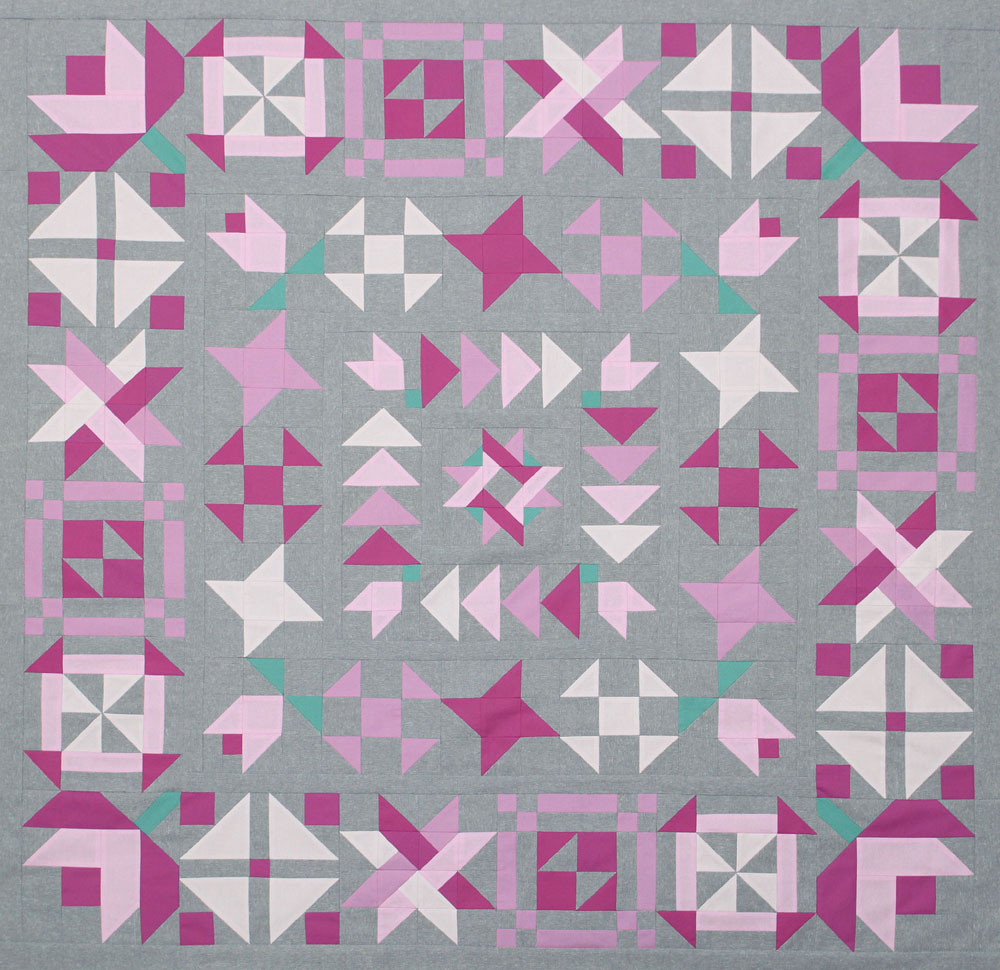 Unfortunately, due to COVID-19, the start date for these classes had to be postponed.
I am really hoping that classes can resume in September 2021, but this will be dependent on Government advice and the level of restrictions that we are living with at that time.
It is very much a waiting game just now – I know that this is very frustrating for a lot of us, but we just need to be patient and see if classes can resume safely in September.  If we are unable to meet up in person for classes later this year, another option is to hold the classes online – this is just a suggestion at this time and nothing is set in stone.
If we were to go ahead with this, I could email the patterns out each fortnight and then hold sessions via Zoom for anyone that is having difficulties.  These sessions could be one to one sessions if you feel uncomfortable asking for help in a group meeting.
Another option would be for me to post a tutorial on YouTube with details on how to make each block.
If you would like to take part in the Medallion Sampler Quilt Class later in the year and you have a preference of meeting in person or taking part in the class online, please send me an email (using my contact form) and let me know what your thoughts are. All feedback on how you would prefer to proceed later this year would be very much appreciated.