Posted on 4th November 2020
During November 2020, I will be holding a Christmas themed Quilt-Along. If you would like to take part in this QAL, we will be making a Christmas Tree Cushion.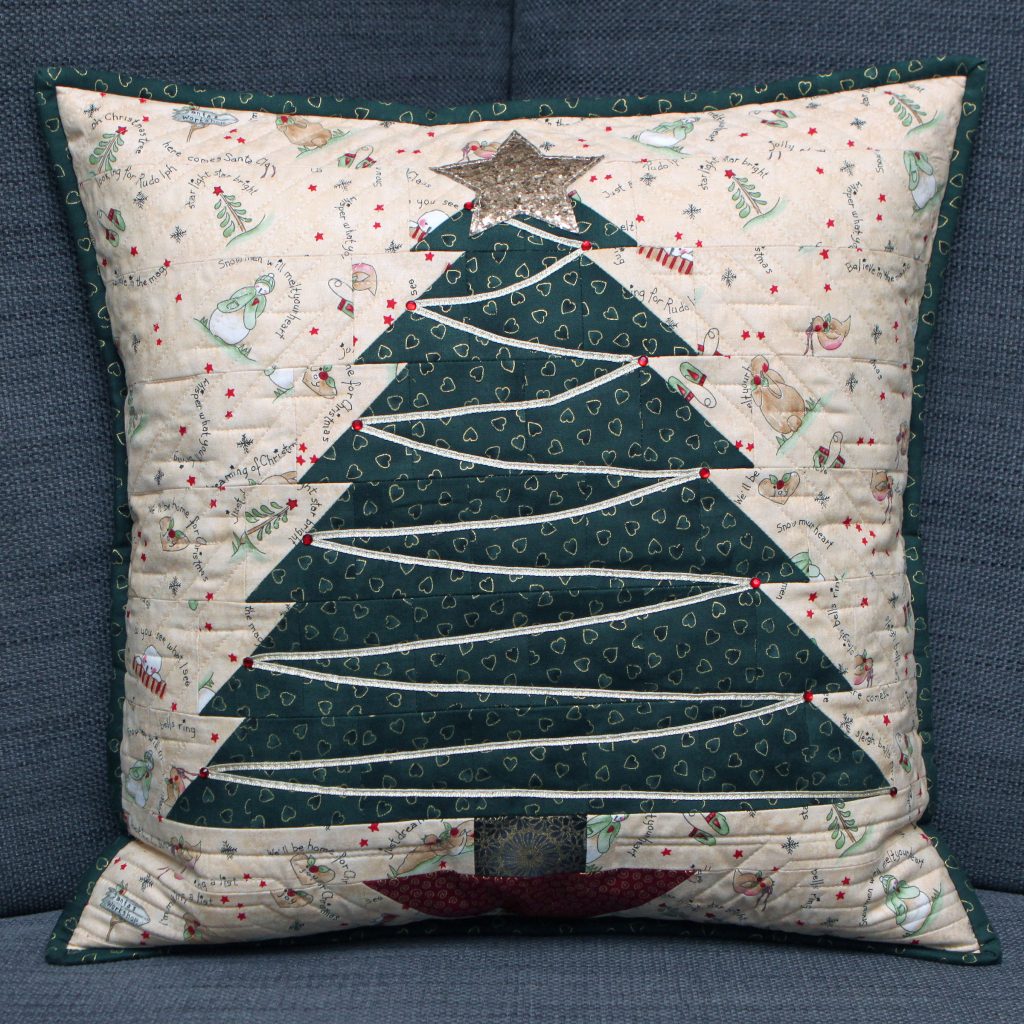 This cushion is approx. 18″ square. I made my cushion using fabrics from my stash that were leftover from other quilting projects.
The Fabric Requirements for this Christmas Tree can be downloaded for free from my Payhip Store. You may be able to rummage through your stash to find fabrics to make this tree block – that is why I have given very specific sizes for each of the colours used in my fabric requirements rather than telling you to use fat quarters / half metres.
I have used Christmas themed fabrics in this photo tutorial to show you how to sew your pieces of fabric together to make your Christmas Tree block. There are enough details on this tutorial to help you make your tree block, but you can also download a Christmas Tree Cushion Pattern if you would like to have a printed copy to keep. The pattern is five pages long and contains one colour image, so it won't use a lot of printer ink. There are no extra details in this pattern.
Happy Patchwork and Quilting!